CAPTURE AN UNDERWATER EXPERIENCE OR AN ACTION IN MOTION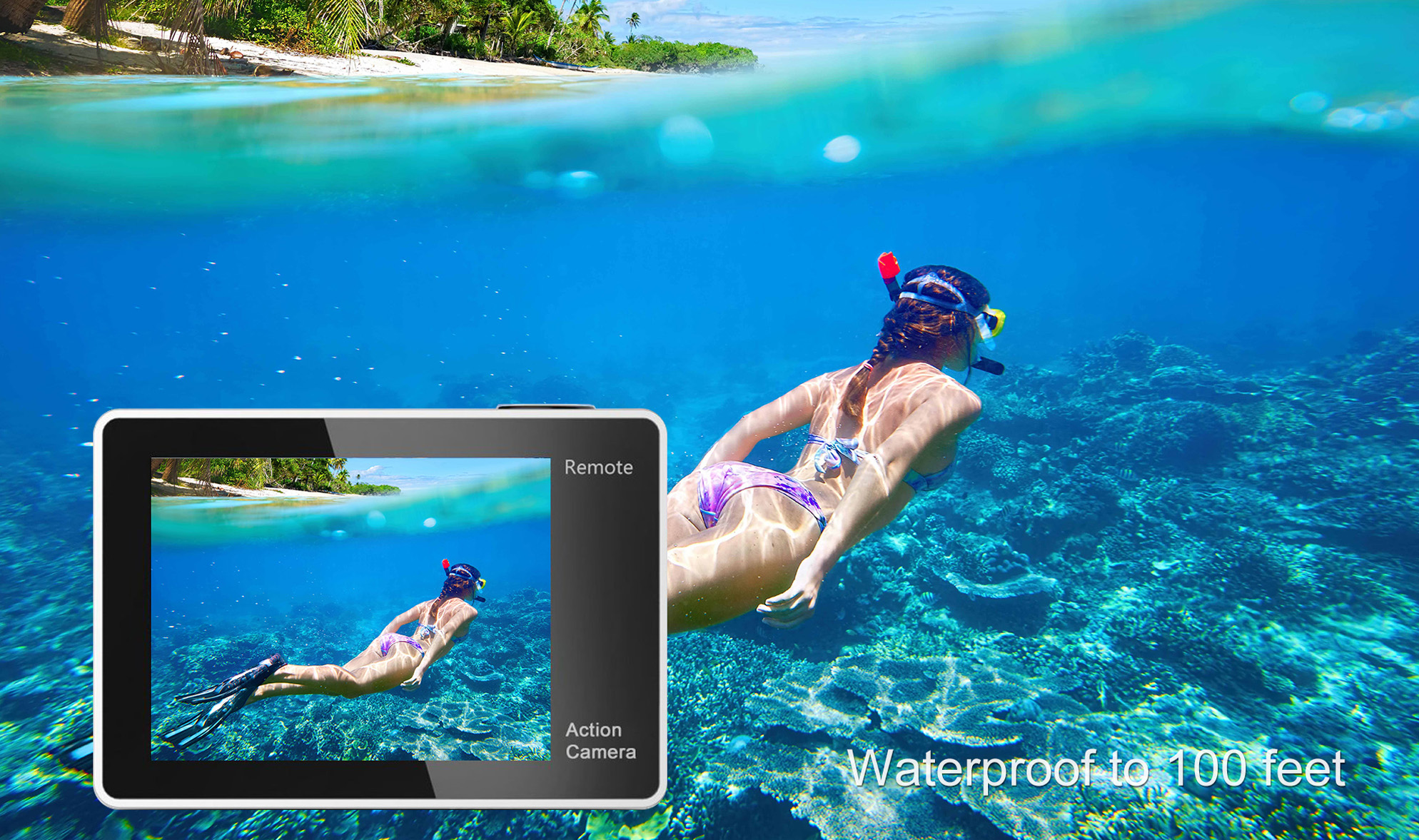 EKEN H9 action cam is an ideal camera for traveling, when you are surfing, diving, snorkeling, biking, or driving. Mount it on the car when you are driving down a scenic road and record your adventure!
Capture the action with this HD 4K camera, and you'll never miss that unforgettable moment. The Next Waterproof Ultra HD 4K Action Camera enables you to edit and share your actions as soon as it's recorded with the App EZ iCam. It has the ability to carry the wide-angle lens to an angle of 170 degrees to cover most of the width of the land.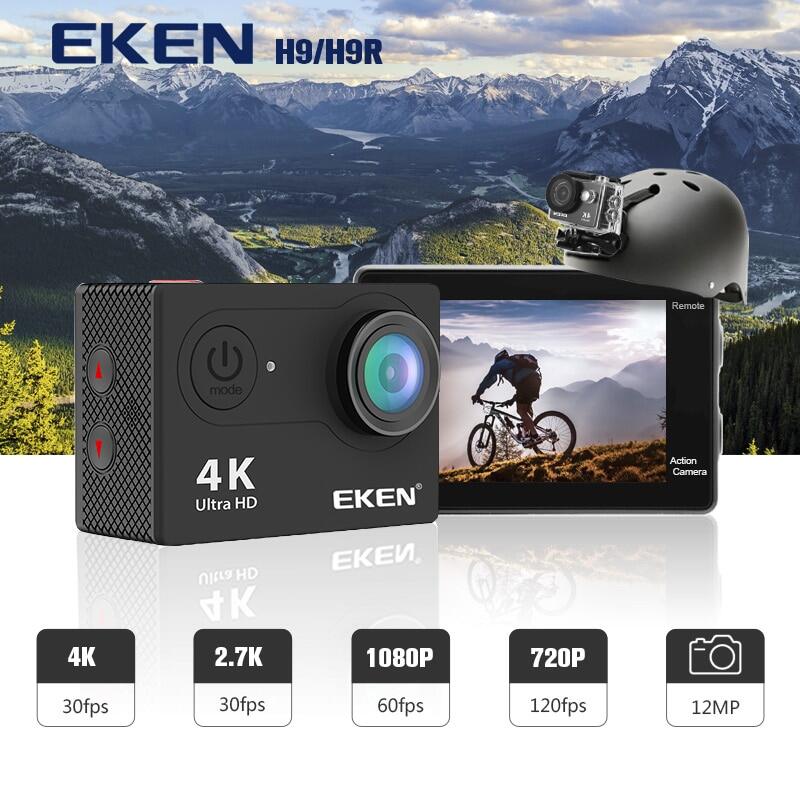 This camera can record videos in bursts, lapses, loop modes and many more. It is perfectly sized, both portable and mountable. It's the sports camera for sports fans or anyone who wants to record stunning footage.

Features:
2 Inch LCD FHD Display: High-quality display for video or photo playback. Get the full spectrum of the features with easy setting adjustments, you can do it all on your 4K waterproof action camera.

View, Share and Store Your Underwater Footage: Control your H9 remotely with your smartphone or tablet. The Smart iCam App is both a content browser and live viewfinder, which mirrors what H9 is seeing.

Capture A Wider Scene: This wide-angle, 170-degree lens lets you record dramatic, panoramic scenes. It's the perfect way to capture breathtaking views of surf, bungee jumping, mountain trials, and much more.

DURABLE AND WATERPROOF: The waterproof housing is designed to withstand extreme environments and conditions. Wearable and mountable: enables immersive capture during your favorite activities: surfing, diving, snorkeling, biking, and driving.
Specifications:
Display: 2" Screen and 320-by-240-pixel resolution
Waterproof Case: Up to 30m
View Angle - 170 degree
Battery life - 1050mAh 
Dimensions - (L*W*H) 59.3*24.6*41.1mm
Built-in Wi-Fi - 802.11 b/g/n
Weight - 64g (Battery Included)
12-megapixel HD wide-angle lens
Package Includes:
1 x The Next Waterproof Ultra HD 4K Action Camera
Shipping Policy
Under each product, you will find the estimated time of arrival (ETA). This time frame is the length of time it takes for us to process your order and ship it. First, we verify your order and process and package your product with our manufacturers. This takes approximately 3 business days. Next, the product is shipped to the exact address you provided in the order. And depending on the carrier, it takes approximately one more week for the product to be delivered to you. Instead of rushing your shipment, we focus on quality checks to ensure you are receiving what you are expecting. We have published the estimated time of arrival for each product so that you are informed prior to your product selection and purchase. Most of our products are processed in 3 days and will be delivered from 7 to 15 days. You can track the delivery status of your order, by entering your order number into our Shipping Tracker in the top menu. Please see our SHIPPING POLICY for details.
Return and Refund Policy
To be ELIGIBLE for a return and refund of any product, you must submit a request through our Return and Refund Center within 15 days after your delivery date, or the date you received the item. All products that do not show evidence of heavy usage or damage and fit within the ELIGIBLE PRODUCTS category of our policy will be considered for return and refund. All products that fit within the INELIGIBLE PRODUCTS category of our policy will be REJECTED and not considered for a return or refund. Products purchased at a discounted price are FINAL SALES and are non-refundable. At this time, we do not accept product exchanges. Please see our RETURN and REFUND POLICY & PROCEDURES for details and steps. If you have any questions at all, feel free to contract us, and we'll be glad to answer any questions.
Thank you for shopping with us. We appreciate your business and shared referrals.